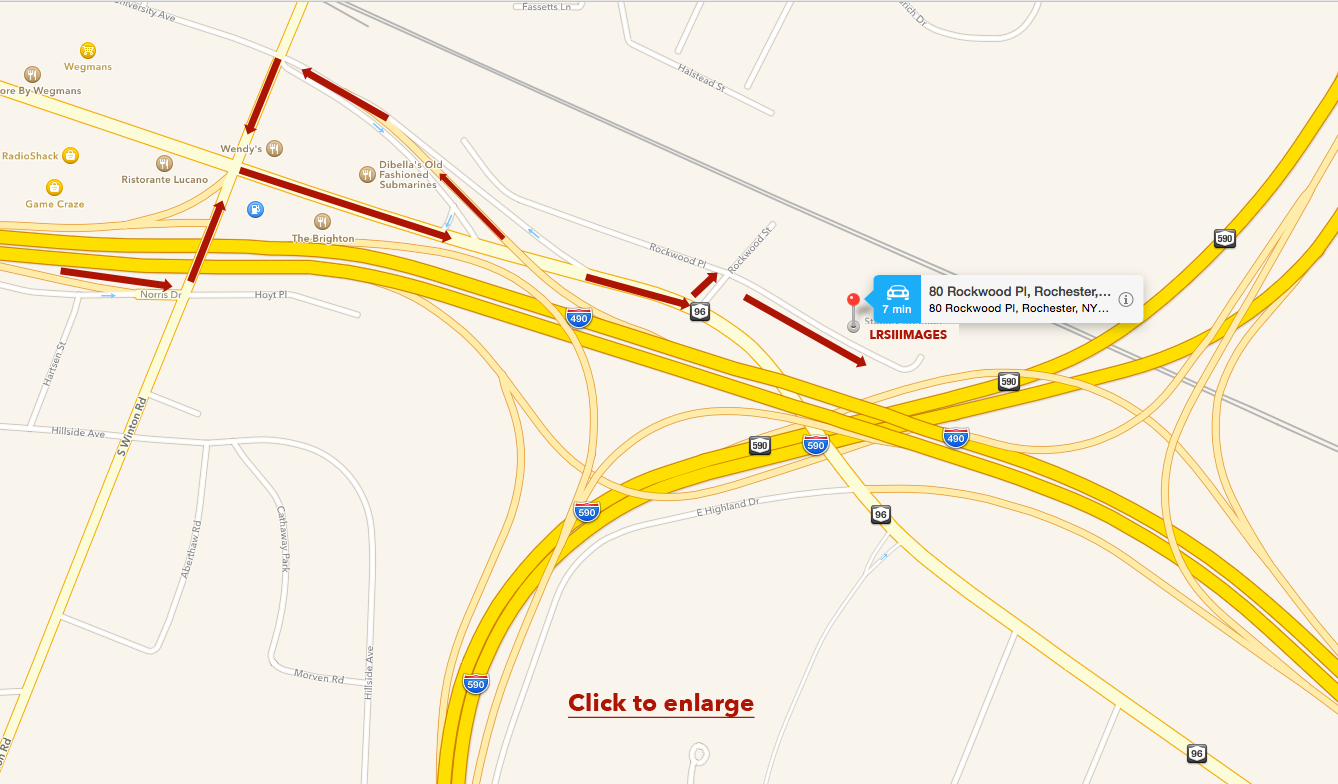 Mac to Mac & LRSIIIMAGES STUDIO Phone 766-0567
• Take 490 West to University Ave exit. (from east side)
• Take 490 East to Winton Rd. exit. (from west side)
• Take left onto North Winton Rd.
• Turn onto East Ave. to eastbound direction. (heading towards Pittsford)
• Rockwood Street is at the Second Traffic light on East Ave. TURN LEFT
• TURN RIGHT onto Rockwood Place. (Drive has tall chain link fence on left side)
• Follow drive to parking lot in front of Building that has Boxman, . PARK
• Walk down the driveway along the left side of the building to Courtyard with Red Door,
• Enter through Red Door and walk up stairs.
• Follow LRS IIIMAGES & Mac to Mac Service signs.

• 80 ROCKWOOD PLACE, ROCHESTER, NY 14610